What we do and how you fit in:
At Eos Illumination, we're not just here to sell you commercial lighting, refrigeration retrofit products, and Ultraviolet-C germicidal sterilization products. What we do is partner with you in order to provide you with a custom solution that will help you save money and improve your commercial lighting and refrigeration facilities as well as your business operation.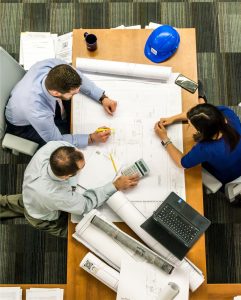 Are you concerned about how to differentiate your organization from your competition during these COVID-19 days? We have Ultraviolet-C germicidal sterilization products to augment your existing chemical sterilization protocol to drive customers to your door.
Do you need to retrofit your commercial lighting or refrigeration or is this for a new building? We can take care of either situation.
Do you already know what you need? We can provide you a prompt price quote and help you with what you need.
Not sure what you need, but want to save money by upgrading to more energy efficient lighting or refrigeration products? We can come out to your location, do a site survey, ask you some questions about your needs, recommend the products that best fit your needs, and provide an easy to understand quote.
Do you want to know how much a retrofit solution will save you every year and over the life of the products? We provide that with every quote.
Have you heard of energy company rebates? They are free money to help you outfit your operation with energy efficient products that help you bring down the cost of your products. We know all about them and if you qualify for them, we can provide you not only with with an estimated energy rebate quote for your retrofit or new installation quote, but we can apply for and follow up on the rebate for you also.
You don't have an electrician? No problem. We have quality electricians who know our products and can provide a quote to install our products at your site. If you use one of our electricians we can provide follow through to make sure the job is to your satisfaction.
Do you need financing? We have access to financing options from two low-cost finance companies.
Are you a dependable electrician wanting to take on more work doing installations/retrofits for Eos Illumination? Great! Contact us.
Please Call Us at 248-558-3050
Our Products and Services
We keep up with and sell the latest, highest quality, and yet, most cost effective LED lighting and refrigeration retrofit products and UVC germicidal sterilization products.
We provide knowledgeable technical sales people who have years of sales experience.
Our administrative employees are second to none and can help you with energy rebate administration and answering any questions you may have.
We also have business relationships with trained, reliable, quality electricians to get your job done on YOUR schedule at a reasonable cost. Go ahead and compare our installation prices to any other electricians and see for yourself.
Introducing Ultraviolet-C germicidal sterilization products!
In these post-COVID-19 days, EVERY organization out there with employees and customers meeting or working inside of a facility is in need of help getting their site sterilization procedures firmed up and believable enough to their customers and employees to make them comfortable.
That is where we come in. We offer germicidal Ultraviolet-C (GUV and UVGI) using the latest in UVC light technology. If used with a comprehensive chemical disinfection practice and proper PPE (like masks), it will give your employees and customers the peace of mind that they are safer from COVID-19 within your premises. Put out a sign proudly stating your organization utilizes UVC sterilization!
Click on the link below to learn more about UVC sterilization.
Please Call Us at 248-558-3050
What Can You Expect?
You can expect to be pleased with the ease of doing business with an ethical company that knows how to treat their customers and also provides the results that will leave you delighted and wishing you had done this before now.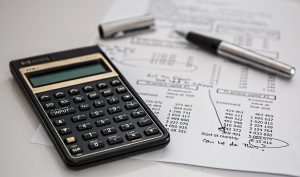 20 optical u.l. approved u.l. listed warm white 3000k fa8/r17d 9w 12w 14w 15w 17w 43w 4 foot 4′ 4 ft 8 ft 8 foot 8′ 25w 27w 3200 54w lens prismatic diffuser color rendition index aisle lens safety security standard high ceiling application wire guard pendant hanger parking structure parking lot security warehouse factory factories loading dock distribution center convention center gymnasium retail institutional institution 2'x2′ 2'x4′ damp location wet location gas station canopies cooling fins polycarbonate optical lens oakland county michigan wayne county michigan macomb county michigan livingston county michigan waterford pontiac ortonville oakland township independence township royal oak warren sterling heights madison heights troy bloomfield west bloomfield commerce wixom romulus waay" width="300″ height="177″>