.
Warehouse, Distribution, Manufacturing, and Transportation Lighting
Focused Directional Light (no wasted energy lighting areas that don't need to be lit)
Built to Last a Long Time (fewer lights to replace in hard to reach locations)
Can Be Used With Motion Sensors (cuts electric usage even more!)
Call 248-558-3050 for a Quote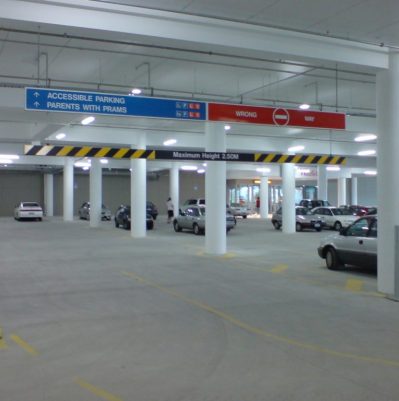 Parking Lot, Parking Structure, Roadways, Security, and other Exterior Lighting
LED Lights Are Resistant to Cold and Damp Conditions This makes LED lighting perfect for cold or wet areas – including parking lots, parking structures, roadways, auto dealerships, facade lighting, exterior lighting, landscape lighting, signs, security lighting, loading docks, etc.

Theft Deterrent and Increased Security with More Lumens + Less Wattage (equals better visibility for your patrons and security cameras, better peace of mind for your customers, and fewer dark areas – all at a low cost of operation)
Better Visibility for Potential Customers (signs, exterior lighting, and parking lots)
Call 248-558-3050 for a Quote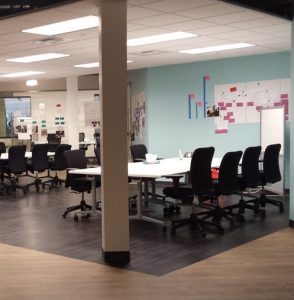 Office, Retail, Hospitality, and Other Interior Lighting
Increased Light Quality (many variations of warm, cool, or daylight; plus many are dimmable)
Increased Employee Productivity and Attendance (LEDS don't cause irritating noise, strobing, cause Migraines, or throw UV emissions as fluorescent bulbs can)
Proven Savings – Ace Hardware Stores Lowered Lighting Costs by 40% https://www.linkedin.com/feed/update/urn:li:activity:6271357358060953601/ (but air-conditioning costs are also lower due to less heat generated by LEDs)
Call 248-558-3050 for a Quote
Commercial Refrigeration
Documented 18% increased sales post-lighting upgrades in retail location coolers
Commercial Refrigeration Components That Save Significant Energy Costs and Protect Your Products Better They are:
Electronically commutated motor (ECM) retrofits
Evaporator fan controls
Anti-sweat door heater (ASDH) controls
Less Product Waste Due to Intermittent Thawing from Door Heaters

Call 248-558-3050 for a Quote
A Different Approach
At Eos Illumination, we're not just here to sell you commercial lighting, refrigeration retrofit products, and Ultraviolet-C germicidal sterilization products. What we do is partner with you in order to provide you with a custom solution that will help you save money and improve your commercial lighting and refrigeration facilities as well as your business operation.
Help for COVID-19 Sterilization!
Ultraviolet-C germicidal sterilization products!
Hospital-grade, Ultraviolet-C germicidal light sterilization (UVC) can provide your business with a chemical-free way to sterilize air and surfaces constantly to provide optimized cleanliness when combined with disinfectant surface cleaning and appropriate PPE. This doesn't just protect your clients, customers, and employees, but also your business.
There are many product options to fit any application and many of the products are made in the USA.
Quality, Technology, and Using the Right Light in the Right Place
There is a lot to know about commercial lighting and commercial refrigeration. The technology in both had progressed very little for many, many years. Then all of a sudden there were technology changes that came with huge price tags. Then prices came down… A lot!
These days, you have better things to worry about than the current state of commercial LED lighting or retrofit commercial refrigeration technology and what products are recommended for which uses.
We know the technology and what products are right for which application and whether there are any utility company rebates available that can bring down the cost of the upgrades.
We can recommend the right products for you.